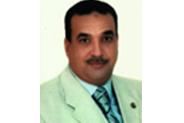 Welcome to safetyams
Placed in the dynamic country of EGYPT, safetyams hires a team of experienced professionals with a collective experience of over 10 years
When you deal with SAFETYAMS, you are dealing with a company that puts customer satisfaction above everything else. That's the way we like to do Consultation Engineering. We believe our top level professionalism, a great ability for innovation and a healthy customer centric approach to doing business.
Our highly experienced technical team is on the other end of the phone or fax machine. We aim to respond to your queries ASAP. How's that for peace of mind?



Because of the importance of safety for all
We have decided to contribute all that we have in the design of Alarm systems and fire alarm and safety systems and environment of factories, companies and tourist villages, hotels and residential towers to ensure that the best means of safety
Consultant Engineer
Adel Mohamed Soliman
Fire and the Bodies of Ships Expert


safetyams
Consultation Engineering
Professional in Fire Insurance Egyptian Insurance Supervisory Authority
OH&SMS Auditor / Lead Auditor
Based on OHSAS18001:2007 Course HEALTH & SAFETY PROFESSIONAL WITH EXPERIENCE IN IMPLEMENTATION AND AUDITING OF HSE MANAGEMENT SYSTEMS ONSHORE&OFFSHORE.
the company is based in Egypt (ISMAILIA) and founded by the undersigned Eng. Adel Mohamed Soliman in 2006 who is backed by previous experience since 1985 in such field. safetyams's activities cover all important clients in Egypt with whom it enjoys excellent contacts